Lynn Homisak has received the 2010 Podiatry Management Lifetime Achievement Award and was
inducted into the Podiatry Hall of Fame at the APMA National Meeting on July 16, 2010.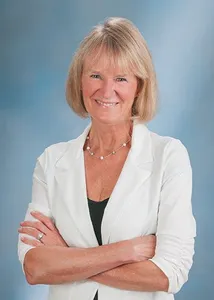 Lynn Homisak, PRT is principal owner, consultant and coach of SOS Healthcare Management Solutions, LLC, a staff-focused consulting company that studies, develops and facilitates "success" strategies for Podiatrists and their staff all across the nation. By linking established management approaches and time-tested turnkey concepts to the critical integration of well-trained staff, SOS can help improve practice productivity and efficiency resulting in a more successful and profitable work environment for all. In this regard, SOS translates into "Secrets of Success."
Lynn has extensive years of hands-on experience in the medical profession having worked in all aspects (clinical, front desk, administrative and management) of busy, multi staff, bi-coastal offices. Over the past 10 years, she has responded to doctor requests to visit their offices in a professional consultative capacity to advise primarily on management issues. Her concentrated work with doctors over the years combined with her own experience and shared experiences of other staff personnel has broadened her ability to look at various situations with an unique, bilateral perspective; thereby offering third-party expert recommendations for improvement based on facts and proven strategies.
She received a Certificate in Human Resource Studies from the Cornell University School of Industrial and Labor Relations, is a Certified Health Care Practitioner (The Institute of Integrative Nutrition) and has a NJ State license in Podiatric Radiology Technology (PRT). Besides being a Fellow Member and Past Vice President of the American Academy of Podiatric Practice Management, she is a member of the Advisory Board of Present Podiatric Residency Courseware and the American Podiatric Medical Writers Association. Lynn is Past President of the American Society of Podiatric Medical Assistants, contributor to the revised Podiatric Medical Assistant book by Donick and has authored SOS's 1-2-3-Forms Anthology I and II , which offers 101 practice management forms for successful offices.
In addition to lecturing nationally and internationally to both doctors and assistants on productivity and management-related issues, she has also published numerous articles on these and other staff-associated topics and currently authors a monthly column in Podiatry Management Magazine entitled, "The Consultant is IN" as well as management feature articles for Podiatry Management Magazine, Podiatry Today and the Journal of Medical Practice Management . She authors a bi-monthly blog for PodiatryToday, https://www.podiatrytoday.com/... Additionally, her practice management article contributions have been accepted and published in approximately 20 state/national association newsletters.
Lynn co-authored a curriculum (with Marlene Kern, RN of NJ) to formally introduce a podiatric medical assistant course into a NJ based Vo-Tech/Community School. Once approved and accepted, they were petitioned as the first instructors, achieving honors within their profession for advancing the concept of the podiatric medical assistant as a new career pathway. More recently (2016-2018) she served as a practice management consultant for OHI's Central Casting Program.
She enjoys managing assistant programs for various state associations as well as her ongoing formal speaking engagements on practice efficiency, operations and staff management for doctor and staff audiences. These platforms have lead to her personally crafting a curriculum for and teaching a number of one-day SOS podiatric staff training workshops nationwide in a fun, interactive learning environment. Over the years, these workshops have increased in popularity and effectiveness by creating new awareness and understanding for the doctor with regards to how a well-trained assistant can help build their practice, while also focusing on providing the assistants with the proper tools to do so.
Lynn resides in the Seattle, Washington area with her husband, Denis and together, they have four children, Jessica, Benjamin, Nicholas and Kristy and three adorable grandsons, Brady, Benjamin and Mason.
Member of: